For more than 20 years we have been dealing with the issues of marketing and have been looking for insights. But we still don't know what we should call ourselves.
The fact is, we support companies in the development and assessment of communication and marketing strategies.
The perspectives and needs of our target groups are always the starting point and reference point of our considerations. These insights are translated into strategies for products, brands and companies. Other crucial success criteria are differentiation from the competition and a high level of credibility.
We leave it to others to play Bullshit bingo
For us, precise analyses are of the utmost importance, and they have to be comprehensible to anyone at all times. We therefore use language to communicate precisely and clearly, not to create an outpouring of verbiage.
We have the courage to make recommendations
Analyses are one thing, deductions something else. We see it as our job to make recommendations based on our findings. These recommendations are always direct and sometimes they hurt. Because we do not shy away from putting both our feet in it if it serves the right cause.
For us, every customer is king
We are small and we want to be. We look after each customer personally and with focus. We take our time and give things enough thought to ensure that each project is carried out with a thorough understanding of the task and the goal. For us, there are no A and B customers, for us there are only customers.
Facts
---
In each project we benefit from our marketing and market research expertise. Neither one nor the other can be done without, and that's how it should be
---


pfuenf was founded in the year 2000 by Kathrin & Fritz-Jörg Harzer. It is located just outside Hamburg, at 72 metres above sea level under trees.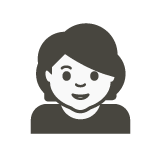 Kathrin Harzer

Before setting up pfuenf, she worked at international advertising agencies as a strategic planner. At pfuenf she is responsible for strategy development and market research. She gained an understanding of psychology many moons ago from the Rheingold Institute.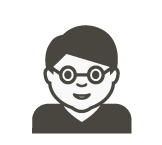 Fritz-Joerg Harzer

Is a strategist and knowledge manager and therefore an expert in researching, analysing and processing data and facts. He is also a man of vision who does not shy away from controversial discussions. Prior to pfuenf he demonstrated his skills at J. Walter Thompson, ponton consulting and Mobilcom.