Services
---
We do not offer generic solutions, we engage with the task at hand and develop tailored solutions
---
Our service is to provide analyses and strategies, the driving force of progress for brands and companies. We don't do things by halves, which is why produce analyses and strategies from one single source.
Attack is the best defence: we pinpoint levers for acting on the market rather than just reacting.
We provide clarity and overview when the corporate perspective clouds your gaze.
To implement a strategy successfully calls for the enthusiasm and agreement of everyone involved.
For this reason, we like to develop and anchor strategic processes that get all key people on board. In doing so, we do not see ourselves as neutral moderators, but rather we actively introduce our points of view and opinions.
The strategy defines the goal and shows us how to get there. But even once these points have been defined success is not guaranteed.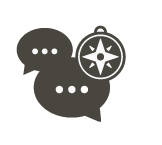 Communication
strategy


statements; appearance; promises and target groups of internal and external (a-t-l/b-t-l) communication measures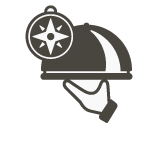 Product/
service
strategies

breadth and depth of range of products/ services; acquiring new target groups, innovation processes
(more details about our process on request)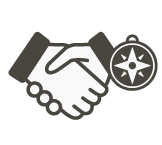 Trading/
sales
strategies

support of category management: structuring product group/range of services, prioritising trade/sales channels, identifying new distribution channels
Market research
---
We don't take measurements, we listen,
because when it comes to certain things we are rather old-fashioned
---
We firmly believe that people can be best understood if we talk to them in person and take a look behind their façade. We do this with professional interest, psychological expertise, and empathy, but we don't use machines.
And this way we can perform many types of studies:

- Image studies
- Insight studies
- Shopper studies
- Communication studies
We look deep into the souls, hearts and minds of consumers. We do this through a deep understanding of psychology and using creative methods.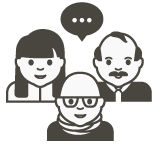 Group
discussions

The mother of all market research and our favourite tool. It allows us to understand as many aspects as possible within a short space of time
In-home
interviews

Taking a look at people's actual living environments always provides in-depth and often surprising insights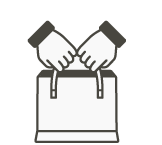 Accompanying people on shopping trips

Seeing the supermarket through the eyes of consumers can uncover a lot of potential for improvement